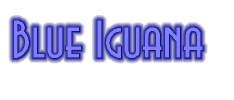 Directed by Michael Radford.

Cast: Cherlotte Ayanna, W. Earl Brown, Daryl Hannah, Sheila Kelley, Elias Koteas, Charlotte Lopez,
Vladimir Mashkov, Sandra Oh, Rodney Rowland, Jennifer Tilly, and Robert Wisdom

Premiered at the Toronto Film Festival in September.

"The feeling from this film is incredible and I strongly recommend everyone to see it if only to encourage more films of this type being made.
The story, it should also be noted, is very good. It's one of the best ensemble pieces I have seen in 2000."
Lucian-3, IMDb

SHEILA'S ADVICE:
Never give up. No matter what they say, Never give up the dream.

Who contributed the money?

The film is being financed by Moonstone Entertainment. They also produced Robert Altman's Cookies Fortune.

How did oscar nominated director, Michael Radford, get involved?


It was six years ago and before Il Postino. Mike hadn't made a movie in awhile and was ready. I had forty pages of script that I had talked about on the Jay Leno Tonight Show and, as a result, several producers were calling me. I gave the forty pages to one of the producers who was a friend of a friend and then I headed for Toronto to meet my sister, Mary, and to work. I received a phone call there that Mike wanted to meet with me. I met him in NYC the next day where we hung out for a couple of days talking and getting to know each other. Shortly, he left on a plane for Italy, where he was about to start pre-production on Il Postino. He asked me if he could be the director of my project, which was called, Under The Dog, at that time. We, then, set about trying to create a workable script over the next couple of years. At times, I would fly to Paris to meet with Mike and David Linter, my co writer. I even flew to N.Y. when I was three months pregnant to write with David. In the meantime, Mike had gotten the Oscar nomination for Il Postino, and we wrote in L.A. during those festivities.

A year later he had this idea to keep the locale and some of the characters but to approach the film with actors and improvisation in the same vein as Mike Leigh and John Cassavettes. I was thrilled. I told him to give me the go ahead and I would raise the money. He did, and I managed to raise the money. But I had to bring on three other producers.

Impro-duction was formed to produce the movie. This includes all of us involved with the film.

How was it cast?


We spent three months meeting about 200 actors and then set up improvisation sessions. Each actor was given the task of creating a character that had something to do with a strip club and was to bring this character into the session. One by one each character got up and was interviewed by director, Mike Radford, who pretended to be a documentary filmmaker from the BBC. There were many, many excellent actors who auditioned, making the selection process extremely difficult. The final decisions were made by balancing the chemistry of the actor with Mike and the other members of the cast.

What is it like being a woman in today's film industry?


As actresses they're screwed. It seems nobody in the world wants to see stories about women over the age of 30. The women they do want to see are beautiful and dull. Women as producers and directors are making great strides, though. Not great enough in my opinion but good enough. The percentage of female to male directors is something ridiculous like one to fifty. And it's a similar percentage with producers. Maybe a little better. It strikes one to think that women actually take up 51 % of the world population.